Jul. 31 2019
Published by:
Dr. Craig Singer
Chiropractic Can Help with These Common Workplace Injuries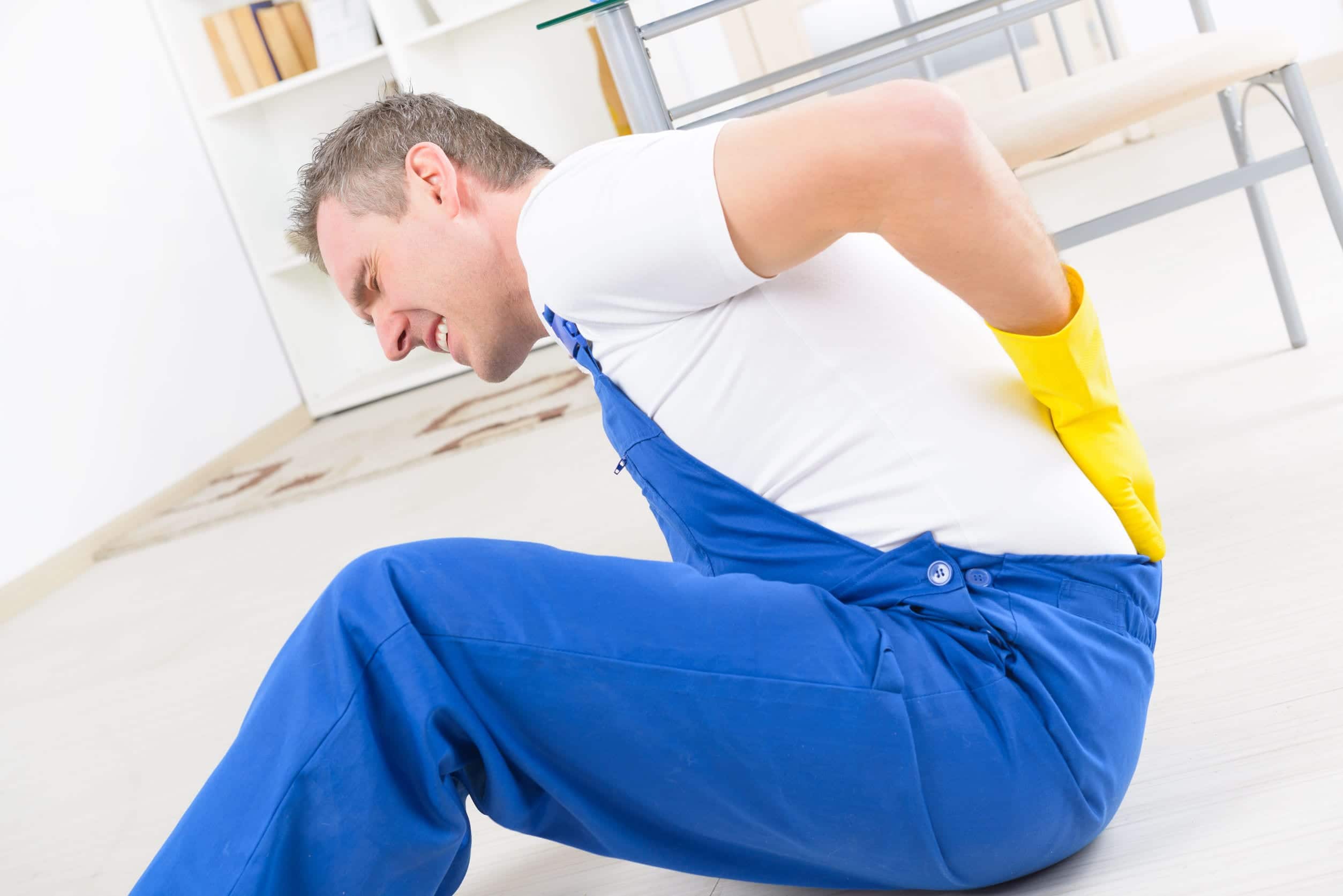 Regardless of what you do for a living, workplace injuries are a risk. Most workplace injuries are caused by repetitive motion and by sitting hunched over or in other awkward postures throughout your 8-hour workday.
Even the simplest work injuries can be debilitating and often lead to chronic pain and loss of function. These issues affect not only your productivity but your quality of life and ability to enjoy activities outside of work, as well.
Fortunately, chiropractic care can relieve the pain from many of these injuries and help you to heal faster. Below, we're going to discuss common workplace injuries, and how chiropractic can help.
Pinched Nerves in the Spine and Neck
Pinched nerves happen when the discs in your spine or neck are damaged or bony outgrowths in your spine develop. The spinal vertebrae become compressed, and "pinch" one or more nerve roots.
At work, lifting heavy objects or maintaining poor posture when you work at your desk can cause pinched nerves.
The way that you experience a pinched nerve depends on where the injury occurs on your spine.
For example, a pinched nerve in the cervical spine (neck) will cause a radiating arm and/or shoulder pain. Contrastingly, a pinched nerve in the lumbar spine (on your torso) will cause pain that radiates the opposite direction, down your buttock and leg.
Chiropractic care can alleviate pinched nerves by decompressing the spine, taking the pressure off of compressed nerves and allowing damaged discs to heal. Adjustments can also correct any misalignments that could have contributed to disc damage or nerve compression.
Carpal Tunnel Syndrome
The carpal tunnel is a narrow passageway located in your wrist. Your median nerve passes through this "tunnel," innervating your hand and fingers.
If the carpal tunnel swells due to inflammation from repetitive motions and flexing of the wrists, this nerve is compressed, and symptoms such as pain, numbness or loss of motion occur can in what's known as carpal tunnel syndrome.
Your chiropractor can treat carpal tunnel using gentle manipulation of the wrist, elbow and cervical spine to correct misalignments and take the pressure off of the median nerve.
Stretching and strengthening exercises, massage and soft-tissue mobilization techniques may also be helpful.
Tendonitis in the Hands and Neck
Tendonitis happens when a tendon becomes inflamed, causing pain and loss of flexibility and functionality. Tendonitis of the hands is a common workplace overuse injury. It is a result of typing or other small, repetitive hand motions. You can also experience tendonitis in your neck from poor posture.
Tendonitis tends to respond well to chiropractic adjustments. Physiotherapy such as ultrasound or massage can help relieve inflammation in injured tissue, helping it to heal, as well.
Back or Neck Strains
Back and neck strains most often happen when the tendons or muscles of the back or neck are pulled during a sudden injury, such as lifting a heavy object, or by chronic stressors such as poor posture. If you sustain a back or neck strain, you will feel moderate to severe pain and decreased flexibility in the injured area.
Your chiropractor can use physical therapy to help the soft tissue heal and restore flexibility to the injured area.
Work injuries are an unfortunate reality that sometimes can't be avoided. If you are experiencing discomfort, your chiropractor can provide immediate relief from pain while also helping you recover faster from work injuries such as these common ones.
About the Author:
Dr. Singer has been a practicing chiropractor for more than 20 years, and USA Health & Therapy has been around since 2004. Over the course of his career, Singer has helped tens of thousands of people with all kinds of issues by using a wide variety of treatment strategies. He has extensive knowledge of chiropractic modalities, including Gonstead, Diversified, Thompson Drop Table, and Activator, and in 1997 he earned a special adjunctive Chiropractic Certification in Spinal Trauma (CCST) to better provide care for car crash victims. Dr. Singer is licensed to practice chiropractic medicine in both Florida and New York.